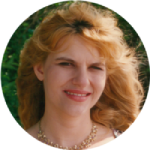 About ServersTalk
Serverstalk is a discussion news website that bring information about technology. Serverstalk host public discussion to enhance the user experience and provide the most comprehensive and accurate information available. We use a comment moderation system, to provide members and guests with a nice environment.
Our mission is to inform the continous growth of the server industry providing a platform for news dissemination and keeping topical, relevant and visionary discussions.
We help our users to choose the right provider for their needs and we promote business ethics in server business. Our community promote goodwill between providers and clients and help the grow development within the server industry.
Now is time for you to go and submit stories, articles, ask questions, leave a comment, moderate, learn and help us make Serverstalk the best server community in the Internet!